Weston Mold Inspection and Testing Service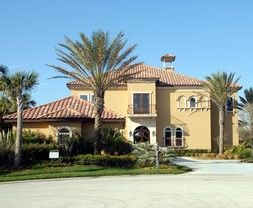 Call our Weston Mold Inspection Service.  A mold inspection in the Weston Florida area can usually be done within a few days of your call. Allow at least 3 hours for a typical residential mold inspection, more for most commercial mold inspections or larger homes. Plan to attend at least the start of the inspection if at all possible, at that time important interview information about your specific concerns about the property in question will be gathered. If you cannot attend such information can be gathered via telephone before the inspector starts work.
Some inspectors sell you on the idea of a 24 hour report. Fast food at the drive out window should be quick but not a mold inspection report. 24 hour turnaround reports usually consists of a lab report and at most a quick written statement from the inspector only ! We provide information on our visual findings, our interpretations of the lab results, property conditions, mold cause and origins, corrective measures, and we put lab findings numbers and scientific mold names in the inspection report into perspective for you.
With A Accredited Mold Inspection Service, Inc. it typically takes around 1 week from the time of inspection for you to receive a report from us.
Our local mold inspector from West Palm Beach also conducts mold testing in Weston Florida where he uses the MIR or mold inspection report system for creating detailed and informative reports. You local inspector actually created the mold inspection reporter (MIR) system, and he also sells this computerized mold reporting system to inspectors across the nation so you know you will be getting a good and detailed report.
OFFERING – MOLD INSPECTIONS – INDOOR AIR QUALITY TESTING-
-OFFERING SOFTWARE SOLUTIONS FOR INSPECTORS NATIONWIDE -
Call us today for your inspection and testing  needs… you won't be disappointed…
1 (888) 381-6651
Mold Inspection Weston Serving…
Homeowners – Home Buyers – Insurance Companies – Real Estate Agents
Housing Authorities – Rental Unit Owners – Commercial Property Owners
Public and Private Schools – Government Buildings
Our certified mold inspector tests, inspects, and provides consultation services for mold problems and IAQ issues from Jupiter, Palm Beach Gardens, and West Palm Beach in the North, to Weston in the middle and Kendall, Coral Gables, Coconut Grove, Pine Crest, key Biscayne, and Miami Beach in the South.