Homestead Mold Inspection and Florida City Mold Inspection
About Us
A Accredited is a fully certified Florida city mold inspection and Homestead mold inspection service. We inspect and test in all of South Florida including South Miami, Homestead, Florida City, Kendall, Cutler Ridge, Redlands, and Perrine Fl. We test for mold, indoor air pollution contaminates, Chinese drywall, and sick building syndrome issues. When choosing the right IAQ or mold testing company the value of experience cannot be overstated. We have 20 years experience as A Accredited Home Inspection Service, Inc., and 10 years experience as A Accredited Mold Inspection Service, Inc. (verification can be made at (sunbiz.org.) We provide professional-quality services on condos, homes and commercial buildings large and small. Your local specialist performs inspections and mold testing in compliance with the standards of practice set forth by the Indoor Environmental Standards Organization, IICRC and other such organizations. Because we function as an independent testing firm and not as a remediation firm, we have no conflict of interest. Protecting your health is our only concern.
About Our South Florida Mold Testing Methodology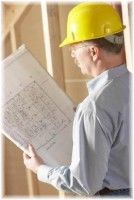 Phase I
Questionnaire:
Our Florida city mold inspection and testing testing process can be broken down into six basic phases.
One very important step in properly diagnosing a potential mold or indoor air quality problem is always to inquire by phone and in person of any current or past problem conditions, such as but not limited to the following: humidity or condensation problems, moldy odors, past or present roof leaks, plumbing leaks, or any visible mold observed.
Phase II
Visual Inspection:
During your Homestead mold inspection the investigator will do a complete visual inspection of all accessible areas of your home or commercial property, locate potential water penetration and other problem conditions, and search for any visible evidence of mold growth throughout the habitable areas of the property during this inspection. If necessary, devices – such as moisture meters (for detecting moisture), hydrometers (for measurement of indoor humidity), borescopes (for viewing inside some sections of walls) and laser thermometers (for checking surface temperatures and the operation of AC units) – may be used during an inspection. Digital photographs may also be taken to document your particular conditions.
Phase III
Air Testing:
On some occasions during homestead mold inspections evidence of a problem condition cannot be visually seen, but must be detected instead by taking air samples for analysis. Typically, air testing is done of the outdoor and indoor air by using a Cyclex Sample, Air-O-Cell's, or Micro 5 Spore traps for spore collecting. This is done at your homestead property to determine if mold spore counts filtered from the indoor air are unusually high in comparison to the mold spore count filtered from the air just outside your property. It also indicates types of mold at the property. This is a typical and basic mold testing process that is often done as part of a professional mold inspection routine. Other types of mold sampling may be required, depending on visible conditions, may include but are not limited to the following: viable spore sampling using an Andersen Impactor Plate, mold spore sampling of carpet by utilizing a carpet cassette, surface-lifted samples of actual mold using samples of mold scraped directly from building material surfaces, surface samples obtained with the aid of swabs and/or simple, clear tape and bulk samples taken by cutting away actual small samples of building materials contaminated with mold. Your mold inspector in Homestead Fl will have at his disposal professional mold testing tools such as: Borescopes, Cyclex sampler, Andersen Impactor, Air-O-cell spore traps, Micro 5 spore traps, Swabs, Bio tape and more.
Phase IV
Sample Analysis:
It is crucial that a professional trained analyst be used for analysis of any mold or mold spore samples obtained during mold testing. Test samples collected are analyzed by your Florida city mold inspector who is fully training in mold spore analysis at the famous Mc Crone Research Institute. A mold inspection report is provided which supplies information on the number of spores per cubic meter of air and the specific types of molds found.
Phase V
Reporting:
What we see will be logged into a laptop computer using mold inspection reporter software.
We created mold inspection reporter software, it is the same program that many other top investigators across the nation utilize when creating inspection reports. A written report of the inspectors findings, including color digital photos, spore levels and types, and the inspectors final conclusions and recommendations will be e-mailed to you as one final comprehensive report. Only when a professional inspector has reported the locations and severity of your mold problem, and cited the reason for, and solutions to the infestation, can you know what you are up against. Occasionally, mold is found that constitutes a problem for you and your family's health and these problems must be dealt with before they get worse.
Phase VI
Remediation Or Mold Clean-Up:
Our primary business goals are to provide you with mold testing services as well as advice concerning remediation. If our mold inspection service in Homestead detects excessive mold in need of professional removal, we can provide you the names of mold remediation specialists in your area.
At A Accredited Mold Inspection Service, Inc. We are a certified and licensed mold testing and inspection company. We inspect, detect, investigate, and offer diagnose on indoor air quality and odor problems, we also check for moisture leaks from water intrusion issues such as plumbing and roof leaks. We provide certified mold test reports with diagnosis, advice and helpful remediation or abatement protocols. Our homestead mold testing and Florida city mold testing consultant can test for toxic also known as black mold, or even toxic black mold, or Stachybotrys can help solve problems. Mildew testing, bacteria testing, fungus and allergen and indoor air quality or IAQ testing, and sampling is helpful for home owners and for mold litigation cases. Our mold sampling reporting and clearance testing is relied upon by homeowners, builders, doctors, and lawyers, all over for mold advice.
We offer moisture, humidity and indoor air quality testing as well as certified mold testing services by state certified mold inspectors in, around, and near  South Miami, Homestead, Florida City, Kendall, Cutler Ridge, Redlands, and Perrine.
For Commercial, Long Distance, and Larger Mold Inspections we cover the entire state and the Caribbean.
To set up an appointment just call us at: 1 (888) 381-6651