Florida Licensed Mold Inspector Florida Licensed Mold Assessor
          About Our Florida Licensed Mold Inspector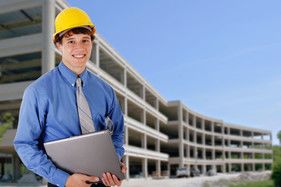 At A Accredited We utilize a fully qualified Florida licensed mold inspector, license number MRSA 328.  We have done mold assessments since 2003 but our initial license was obtained on 1-26-11 because there were no mold assessment license requirements in the state of Florida prior to that time. We obtained our license the very first year licenses were required in the state. Known officially by the state of Florida as a State licensed mold assessor we abide by state laws and do no conduct remediation on homes that we have inspected. Offering remediation, inspections, and testing on the same building in the same year is extremely common in Florida even though doing so is illegal and is a conflict of interest. Because we act as a inspection and testing firm only, we have no incentive to find mold problems that do not exist, nor do we exaggerate mold problems that do exist.
Designation: Licensed mold assessor License Number: MRSA 328
We have done mold assessments since 2003 but our initial mold assessment license was obtained on 1-26-11 as no mold assessments licenses were required prior to that time.
Granting Authority /Department of Business and Professional Regulations
Tallahassee: 1-26-11.
Designation: Licensed Home Inspector License Number: HI 2411.
We have done home inspections since 1994 but our initial home inspection license was obtained on 3-3-11 as their were no home inspection license requirements prior to that time.
Granting Authority /Department of Business and Professional Regulations
Tallahassee: 3-3-11.
We Are Free To Focus On Inspections
Just as importantly as having no conflict of interest, please also consider the fact that because we are not remediators our licensed mold inspector has the skills, experience, knowledge, tools, and time to focus on inspecting your homes, offices, or commercial buildings specific issues in such a way that we can provide you with meaningful answers. We answer the big questions, not just what kind of mold do I have? is it the bad one? we also answer the questions:
Do I really have mold, or is something else making me sick?
Where is it coming from ?
What building or AC defects caused my
indoor environmental conditions to be conductive to the growth.
And how do I get rid of it so it does not come back?
The above questions need to be answered so the source can be addressed permanently as apposed to just giving you a quick turn around report and receipt with a quote for mold treatment.
Our Goal Is To Help You Breathe Easier
A A Accredited we have the ability to focus on what is making your family ill. Everyone in this industry tests for mold, but we can and often do inspect and test not just for mold, but for what in your air is making you sick.   Mold, ozone producing devices, bacteria, dust mite rat, roach, and other pest related allergens, or even chemicals in the air.  Our job is to help you breathe easier.
If you let us know ahead of time that you need additional testing other than mold we can test for other contaminates as well. Many inspectors simply take a few mold samples, ignore the possibility of other possible problems, do a simple mold inspection, collect several hundred dollars, and go to the post office to mail your samples away to some lab. The problem with the above method is that taking samples without performing a comprehensive investigation conduced by a professional licensed mold assessor will typically leave you with nothing more than a lab report. No answers, no solutions, no detailed report, just a lab report with the scientific names of molds on a spreadsheet.

Certifications and Experience
Certified by ACAC as a Certified Indoor Environmentalist.
We started conducting home inspection in 1994, this means we have likely seen your specific moisture or building defect many times before.
Our state licensed and certified Florida mold inspector started conducting mold inspections and IAQ testing in 2003, this means we have likely seen your specific mold or air quality problems many times before.
Oh and I almost forgot, we not only will e mail you a detailed report, but we actually produce the mold reporting system used by many inspectors across the nation for creating mold reports so you know you will get a good quality professional report.
ABOUT OUR INSPECTION PROCESSS
When calling our office people often ask what is done by your Florida licensed mold assessor on a typical residential inspection?
Every mold inspection is different, however the below article by your local inspector Daryl Watters is designed to will help answer you questions in regard to what a proper inspections should look like.
THE INTEVIEW
With professional licensed mold assessments and inspections, the first and one of the most important steps is to interview the client in regards to any known mold problems or any known conditions that may have resulted in mold problems. The interview takes roughly 10 minutes but can take more time or less time depending on the complexity of the condition to be diagnosed. If you know the cause of a simple mold problem in a home then it will take very little time, if we are trying to diagnose a hidden mysterious reoccurring problem in a larger home, office, or facility that uses chemicals then the interview will take longer.
THE VISUAL INSPECTION
Next, a visual inspection of accessible areas is conducted with an emphasis on areas of known mold problems, moldy odors, or areas where plumbing fixtures and AC units exist, or anywhere condensation and moisture stains exist. Though a visual inspection and testing for odors sounds simple it is the most important part but really does take a trained and experienced eye to look for clues that may be hidden in plain sight. An inspection by a licensed mold inspection service typically takes about 3 hours at most properties, in 2012 I conducted a Florida Keys mold inspection Near Key West that took 2 and 1/2 days because it was a commercial hotel inspection. No matter how long the inspection takes an extensive report with interpretation of sample results as well as the inspector's conclusions, and remediation information is provided seven to 10 days later. Our reports are very extensive and informative and can be given to your attorney, allergy doctor, or insurance company, if so desired.
ADVANCED TOOS

On our inspections, a high quality digital bore scope is sometimes used to view inside holes on suspect walls, an advanced IR camera may be used to help located hidden active moisture problems. A moisture meter may also be used to locate moisture, it is not as far reaching as an IR camera when it comes to detecting moisture, for example you cannot scan an entire ceiling with it, however it is more sensitive than an IR camera. Most licensed mold inspectors in Florida also use a RH meter to detect humidity in the air.
AIR SAMPLES
Usually around 3 to 8 samples are taken from the typical home or small office. Most air samples are taken with Cyclex, Posi-track, or Micro 5 mold spore testing traps. An Andersen-type Impactor plate can also be used for viable sampling. A portable IAQ pump calibrated with a build-in rotameter is used in conjunction with the above spore traps. The pump pulls in a measured amount of air for a specified amount of time so that calculations can be done to help figure out approximate concentrations of spores per cubic meter of air. Samples include at least one outdoor sample as a control for comparison to indoor levels. Samples are used not only for measurement of spore levels per cubic meter of air, but also for identification of mold genus. During mold inspections, we commonly take some air samples from inside walls.
SURFACE SAMPLES
Bio tape, bulk or other sample types are often taken as well for better identification of spore types. During testing readings of humidity levels, temperature, dew point, and the mixing ratio are often needed to properly diagnose a mold or humidity problem. Moisture readings indicating moisture content in wood or relative moisture levels in drywall plaster and concrete can also be conducted in representative areas with our moisture meter.
MOLD REPORT
Since there are no standards for mold inspectors many testing and inspection firms still provide no mold inspection report at all – just a lab report. his was more common before licenses. When you call for an explanation of the lab report, your inspector will often be unable to interpret it. Suddenly, you realize you just lost several hundred dollars on a useless mold inspection.
If you have problem levels of mold growth, odors, or humidity problems and you need a professional diagnosis to help resolve the problems, contact us at A Accredited Mold Inspection Service, Inc. We only inspect and test and do not bid on remediation jobs. Thus, we report our findings with honesty because there is no conflict of interest.
About Our Florida Licensed Mold Inspector
Our services are for the benefit of renters, homeowners, and even commercial and government building managers suffering from chemical odors, musty odors, bio-allergens, leaks, and humidity problems and all other indoor air quality issues.
If you are looking for a Licensed mold inspection services in any SE Florida towns give us a call.
Licensed Mold Testing Services
A Accredited Mold Inspection Service, Inc.
Call us Toll-Free 1·888·381·6651