Allergen Testing and Other Advanced Services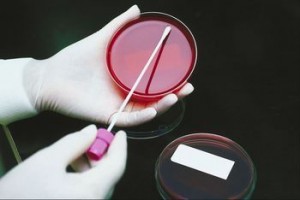 Mold Testing
Advanced services including allergen testing, chemical testing, and visual inspections for problems other than mold is a very important part of our West Palm Beach testing service. During typical mold testing we obtain between 3 and 5 (or more) total samples from most residential properties. During investigation at estate homes, large office spaces, and investigations that involve legal disputes A Accredited Mold Inspection Service, Inc. will typically take approximately 10 to 20 samples. Surface samples can be taken, however air samples are the sample of choice because air samples can be used to determine the number of spores per cubic meter of air, and can give a much better indication of spores that we are likely to be exposed to via inhalation.
Allergen Testing
For allergen investigations we can provide inspections and in many cases testing for dust mites, roaches, rats, mice, horse, and cat and dog allergens. Many times testing alone is not reliable. Sometimes a good inspection will be more reliable. For example roach allergen test may not pick up allergens from giant roaches known as palmetto bugs AKA Florida Woods Roaches.  I have personally samples the droppings of these insects twice and submitted them for roach allergen analysis at a well known accredited lab only to have the results come up negative for the presence of roach allergens. Many people do not realize they have palmetto bugs because they rarely leave behind evidence in homes. Instead they often inhabit attics where they deposits large amounts of droppings that resemble mice droppings. Palmetto bug droppings are larger than other roaches droppings  and smaller than, but similar in appearance to mice droppings.  They also leave behind proof of their existence in attics and sometimes inside walls in the form of body parts, and even hole large dead palmetto bugs. The above photo is of several Palmetto Bug droppings on insulation and plywood in a Palm Beach home inspected by Daryl Watters on 1-30-15.
Mice allergen testing or testing for Norway rat allergens may not pick up allergens released by roof rats, which are much more common in Florida. Often the sources of allergens can be identified in the building visually, in such cases it is not always necessary to provide test results. If the source of contamination can be smelled, or if contamination is visible and at unusually high levels, such as is the case with an attic infested with roof rats, then testing may not be required and the problem should be dealt with.  Much of the time we find problems in the attics that the clients never knew existed. With dust mites testing may be crucial, these tiny arachnids cannot be seen so we test for their presence. Typically we take one to two of the samples of dust to be analyzed for dust mite and roach allergens.
Indoor Pollution Sources Inspection
Another advanced service we provide is a visual inspection for a wide array of common household pollutants.
We also do a detailed inspection that includes visual observations of conditions that could cause chemical indoor air quality problems.
1) In Homes:
We keep our eyes open for devices that produce ozone. Air purifiers, and UV lights are common in houses.
Chemical storage practices, and the instillation of new construction materials are two common sources of chemicals in residential settings.
In addition the above referenced allergen testing or inspection is also important in homes.
2) In Commercial Buildings:
In commercial buildings printing, chemical manufacturing, and processes such as solvent based cleaning or treatment of manufactured equipment can release fumes into the air.
3) In Offices:
Printers are a common source of ozone odors in office, these same devices can release ultra fine particles.
There is always overlapping, nothing is set in stone, for example, ozone is common in homes and offices. During homes, office, and commercial building inspections we always keep our eyes and noses open for ozone, chemicals, mold and other common indoor contaminates.
Our reports are usually around 30 pages long and includes comments on the above conditions.

Other Advanced Sampling Services:
PCR
We can also conduct Polymerase Chain Reaction mold testing or PCR where DNA from a tiny mold sample is quickly replicated in the lab. That DNA that has been collected at your property and replicated in the lab can then be analyzed using gel electrophoresis. This analysis allows the lab to determine with a great degree of accuracy the exact species of mold present in that sample.
ERMI Dust Analysis
ERMI testing can also be conducted, it utilizing the above referenced DNA analysis. In ERMI testing the DNA is extracted from spores settled in dust collected at your property. During ERMI testing dust sample DNA results are then compared to the governments national database called the Environmental Relative Moldiness index. This index lets us know how moldy your property is when compared to other properties.
Viable Samples
Viable sampling can be conducted as well, this involves collecting and culturing live mold spores to determine the species of mold at your property.

In conclusion at A Accredited
We offer indoor air quality AKA IAQ testing, mold testing, and allergen testing in all South East Florida counties including Miami  Dade County, Broward County, and Palm Beach Counties.
We even go down to the Florida Keys in Monroe county.
More important than testing is the inspection. The inspector will discover where the mold is, what caused the growth, and what needs to be done to remove it and correct the root cause. Testing alone cannot answer these questions for you. The inspectors report will document all this information so that the issue can be resolved. In business since 2003 we have provided such services for thousands of renters, home owners, property managers, allergen doctors, and mold removal specialist.
————————————————————————————————————————————————————-
Palm Beach County Mold Inspectors in
Broward County Mold Inspections in